Baking for... Christmas
When it comes to holiday baking there are a few things I think of. Butter tarts, sugar cookies and toffee marshmallows. The last of which I have never made before. I didn't grow up on these treats, but Kevin did. It was one of the first treats shared with me when I went there for my first Christmas. But they were shared cautiously, not because they didn't want to share but because they are rare, coveted, and to be devoured upon sight. We've been lucky that in all our years together, Kevin's Mom made everyone a batch to take home and enjoy every holiday season. But now in the states, she can't mail us any and so it was up to us to make it happen.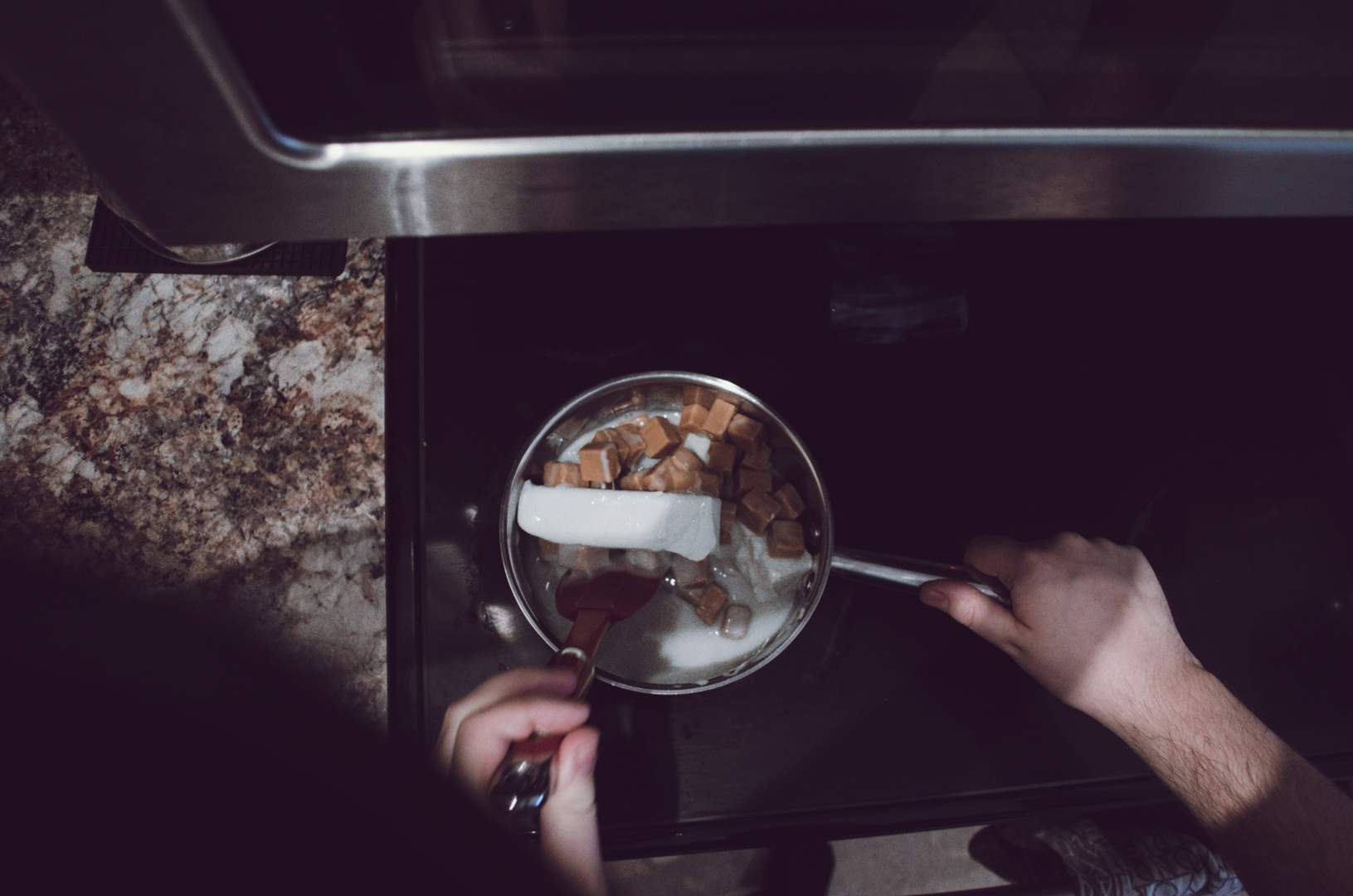 INGREDIENTS:
300ml of sweetened condensed milk
1 cup of butter
2 nestle caramels packages (approx 0.5kg)
3 cups coconut
3 cups crushed corn flakes
2 bags of big marshmallows
Directions:
Freeze bags of marshmallows the night before. Unwrap caramels. Place condensed milk, butter, and caramels in pot and bring to a boil. Leave on low or bring back to heat whenever it starts to get too thick. Mix coconut and crushed corn flakes in a bowl. Dip marshmallows in the sauce, roll in the flakes, place on wax paper, Do this until all the ingredients are gone. Freeze. Pull out a few whenever you would like.
It's a time consuming process, but goes by when you have two people to divide up the tasks and Christmas music playing in the background. For a first time I think we did pretty good. We didn't burn the caramel, had a little too much coconut because I forgot to crush the corn flakes first. But all in all a yummy treat that I'm glad I finally made myself, though Mom Tolsma's will always be better.
What's your favorite Christmas treat?
Angela Tolsma
I'm a lifestyle blogger, covering deep subjects including body images, battles with food, and overcoming how I was raised. I try to be as authentic as possible and I don't sugar coat how I see things.