Chronicles of the Overworld Book 1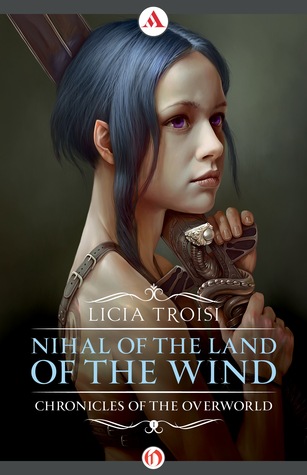 Nihal of the Land of the Wind by Licia Troisi
Release Date: May 27 2014
Publisher: Open Road Integrated Media - Mondadori
Received from: NetGalley
Rating: 5
Cover Thoughts: Love!
Review: I loved this book. I read it in one day. Nihal is a great character and I very much enjoyed her story. It doesn't matter that the story starts when she's 8. It worked and it was kind nice to see her grow up and get to where she was in the end.
What I liked most is that you expect certain things to happen and everytime you thought here's that moment the Author went a completely different direction.
I am mainly thinking of when Nihal was told to go live. I assumed she would join Sennar. But she didn't. I really want to know what happened to Sennar. But then this is Nihal story and a great one at that. Looking forward to book two!