The Boundless by Kenneth Oppel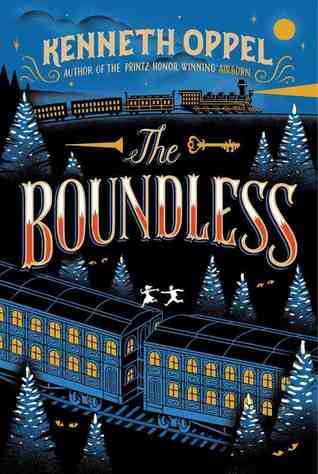 Now after my last read I was worried I won't enjoy this one. But boy did I love this book!
Kenneth Oppel author of the Boundless
has written a fabulous catchy story. That I devoured in one day. This is another free book I got from working Wordfest and I am very glad I picked it up. Again I wasn't organized to get him to sign it, but this one I am keeping because it's such a good story.
I liked Will, I liked that he was real, he grows, learns his lesson and is completely honest and heartworthy. If that makes any sense.
I liked that you could feel the danger and picture it vividly. You could imagine the drawings as well as the characters. You heart fluttered from jump to jump.
I loved Maren and Mr. Dorian. I wish there was back stories and future stories for both.
I am totally going to search out more of Kenneth Oppel's books.
Happy Reading!