Matched - Crossed Book 1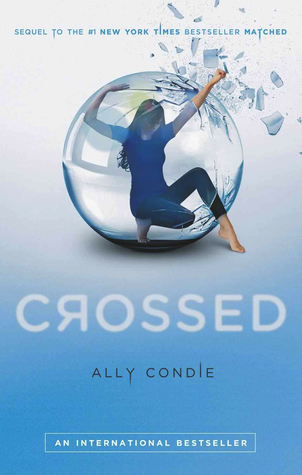 What is with me and second books this year. Such Wicked Intent was the second book and I haven't read the second one. This book is the second of the Matched Series.
This was super confusing to get into because nothing really made sense. About 3/4 of the way through things started adding up. But I feel like a third book was unnecessary. The rising seems like an excuse to keep us reading. I am not sure how I feel about this book.
I would like to pick up book one, just to see what happened between Xander, Ky and Cassie. The book kept me curious. But it's not a series I would keep. However I like the cover. I think a big thing is I thought this was a different book (I was thinking Bumped).
Also Kevin took this picture of my when I was reading this book.
Happy Friday!